ONE of Cumbria's most distinctive birds – the dipper – has a new lollipop named after it.
And each 'Grasmere Chocolate Dipper' sold is helping vital conservation work in the county.
The orange-flavoured chocolate lollipop with a dip of Grasmere Gingerbread® crumbs is sold exclusively at The Grasmere Gingerbread Shop.

"We donate 20p from each sale towards Cumbria Wildlife Trust which manages more than 40 nature reserves across the county," said Joanne Hunter, a partner in The Grasmere Gingerbread Shop.
The charitable initiative reflects the popularity of The Grasmere Gingerbread Shop with birdwatchers.
Cumbria Wildlife Trust is delighted that Grasmere Gingerbread® has thrown its weight behind their organisation.
"Dippers live and breed on our Smardale Gill and Wreay Woods nature reserves and they are incredibly iconic birds of our rivers," said David Harpley, Conservation Manager.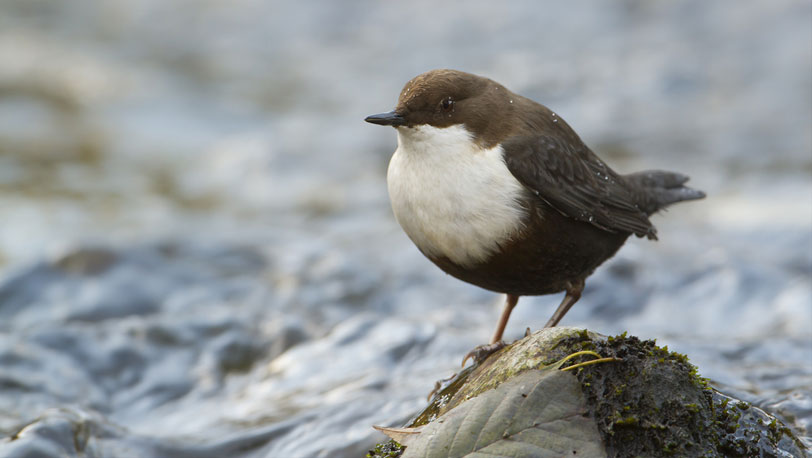 "We rely on public support so this fund-raising initiative is very welcome. It's a tasty treat too!"
When perched on river rocks the dipper constantly dips up and down and frequently cocks its tail.
Dippers can swim underwater while feeding on larvae, fish eggs and molluscs.
Cumbria Wildlife Trust is the only voluntary organisation devoted solely to the conservation of the wildlife and wild places of Cumbria. The Trust stands up for wildlife, creates wildlife havens, and seeks to raise environmental awareness. Visit its website at www.cumbriawildlifetrust.org.uk
Our Grasmere Chocolate Dipper may only be bought over the counter at The Grasmere Gingerbread Shop. It costs £1.95 and we donate 20p from each sale to Cumbria Wildlife Trust. The chocolate is made by one of our suppliers, Maryport-based Handmade Chocolates and the label was produced by Badger Press from Bowness-on-Windermere.