Grasmere Gingerbread® directors, Andrew & Joanne Hunter, with the DTI representatives.
Grasmere Gingerbread® is one of the UK's most prestigious exporters.

It was formally recognised as an Export Champion by the Government's Department of Trade.
Attending the programme's national launch at Durham Castle, the 165-year-old business was singled out for praise by Dr Liam Fox, International Trade Secretary.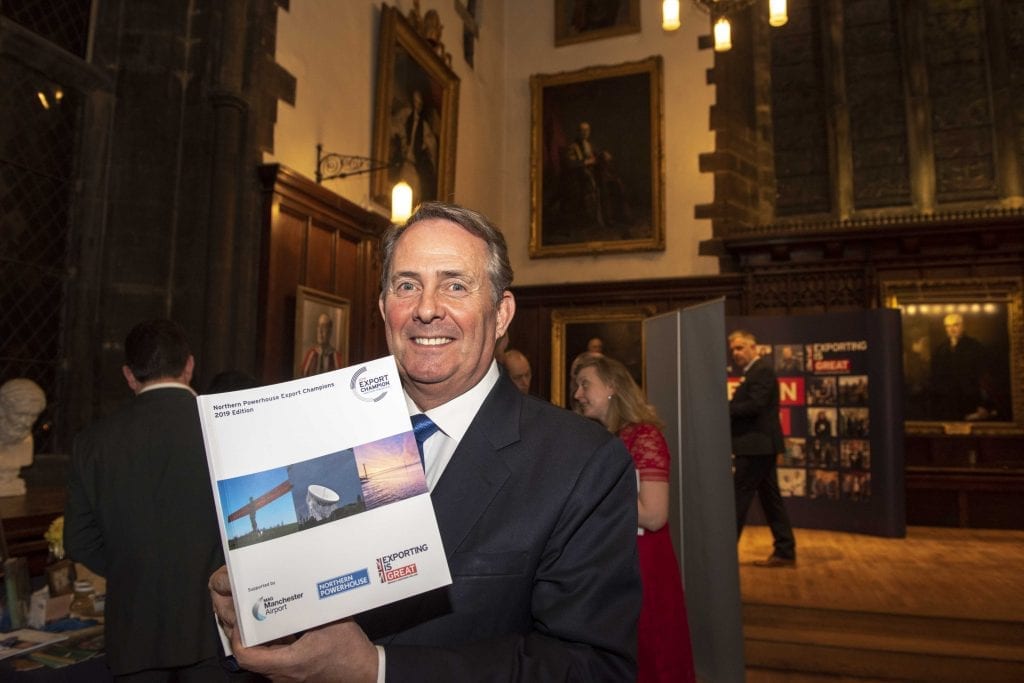 "If you've not had Sarah Nelson's Grasmere Gingerbread® your taste buds don't know what they're missing," he told hundreds of guests.
Dr Fox was all smiles when he later posed for photographs with Andrew and Joanne Hunter who co-own the 165-year-old business.
"His announcement from the podium was a complete surprise," said Joanne.
Nominated as an innovative Export Champion because it has a great 'story to tell', 165-year-old Grasmere Gingerbread® sends its product all over the world.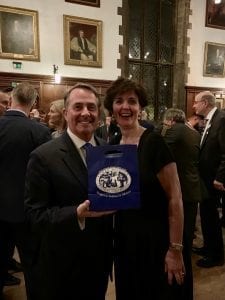 Still produced in the kitchen of its Victorian inventor Sarah Nelson's original Church Cottage home in Grasmere, Grasmere Gingerbread® has a growing international customer fan base.
Part of the Government's international trade strategy, the Export Champion initiative – which helps exporting companies across the UK – aims to raise exports as a percentage of GDP from 30% to 35%.
"We started overseas mail order in the late 70s but in recent years we have put a sustained effort into developing the export side of our business," said Andrew.
"This has been partly been driven by steadily increasing customer demand. Sales are co-ordinated through our main website but we also have dedicated Chinese and Japanese micro-sites."
The shop also has 'Frequently Asked Questions' information sheets translated into 9 languages. These cover the most popular nationalities to visit Cumbria.
"If a customer had no English or very little English the sheets – which our shop assistants bring out when needed – explain in their own language how long Grasmere Gingerbread® keeps, what it is etc.," explained Joanne.
"Often, the delight on people's faces that we have taken the trouble to do this is worth it even if they don't buy anything in the end!"