Joanne Hunter
"We are a relatively isolated county and many Cumbrians live far apart from each other. Isolation – at a time when many mental health services have been cut back – can contribute to loneliness, depression and crippling anxiety that stops people leading fulfilling lives," – Joanne Hunter, co-owner, Grasmere Gingerbread®.
Grasmere Gingerbread® has urged local businesses to support mental health charities in Cumbria.
After donating £1,000 to Growing Well – a Kendal-based mental health charity and organic fruit and vegetable enterprise that helps people recover from depression and other mental health problems – Joanne Hunter, co-owner of Grasmere Gingerbread®, described her own personal battles.
"During my life I've suffered from horrible bouts of mental ill-health – including severe post-natal depression," she explained.
"Eventually I managed to get the help I needed, sometimes medical, sometimes inter-personal, but I'm very aware that at a time when poor mental health is becoming a real issue in society good public services that can help people are being cut.
"I think it's now incumbent on businesses in the community – that rely on healthy staff to be successful – to support the organisations that help people to maintain good mental health which is why we are supporting Growing Well.
"We need to support the people who support the people or there will be no-one or nowhere for people to turn to when they need help most."
Joanne made her rallying call to local businesses to coincide with the UN's International Day of Charity on Thursday September 5.
It aims to increase the public's support for charity and give a platform to charitable events happening across the globe.
Growing Well, which provides a holistic approach to mental health recovery through activity, training and support at its six-acre organic fruit and veg farm at Low Sizergh, is currently in the process of raising £35,000 through a crowdfunding campaign to bridge a £60,000 funding gap.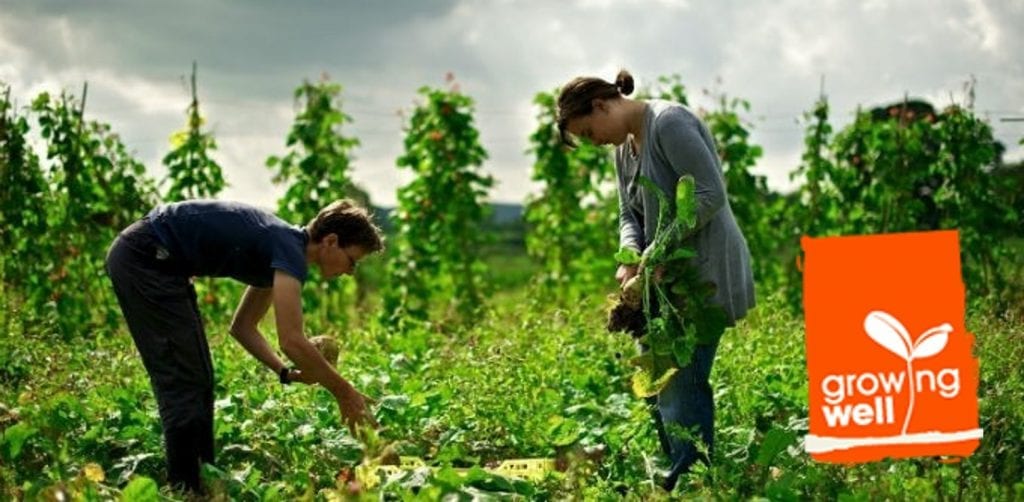 Manager Mary Houston said: "We provide a lifeline to so many people already. Our volunteers tell us that we have the ability to rebuild and save lives.
"In spite of public cuts to our funding the need has never been greater for our unique mental health service. We need this money to secure our future and enable us to help the growing number of people in our community who can't easily access the support they need anywhere else.
"It's great to see the issue of mental health having a higher profile, and beginning to be destigmatised in the workplace," said Mary, "and we are so grateful for Grasmere Gingerbread's donation and for Joanne's courage in sharing her personal story.
"We'd love more businesses and offices to support our work directly or by holding collections and fundraising events through the autumn and to channel the proceeds through our Crowdfunder page remains open after our public appeal closes at midnight on Monday Sept 9."
With charity close to her heart, Joanne has long ensured that Grasmere Gingerbread® supports numerous initiatives.
Last Christmas the business raised £1,310 for the Samaritans of West Cumbria through its mail order service.
And over the last 20 years the business has raised tens of thousands of pounds for a range of local charities including Nurture Lakeland (now the Lake District Foundation), Cumbria Wildlife Trust and the Great North Air Ambulance, as well as supporting many local events such as the Coronation Street-linked Moodswings mental health clinic and Carlisle Mencap.
The business's community-spirited ethos can be traced back to Grasmere Gingerbread® inventor Sarah Nelson who used Grasmere Gingerbread® letters to teach local children the alphabet in the 19th century.
Growing Well's appeal closes at midnight on Monday September 9. To donate go to crowdfunder.co.uk/growingwell.