Sarah Nelson's Glorious Ginger Tea Loaf

---

Ingredients
350g mixed dried fruit
2 ball stem ginger, diced
350 ml hot tea (2-3 tea bags)
200g soft light brown sugar
Zest of one lemon
2 large eggs beaten
275g self-raising flour
Grasmere Gingerbread® Crumbs
---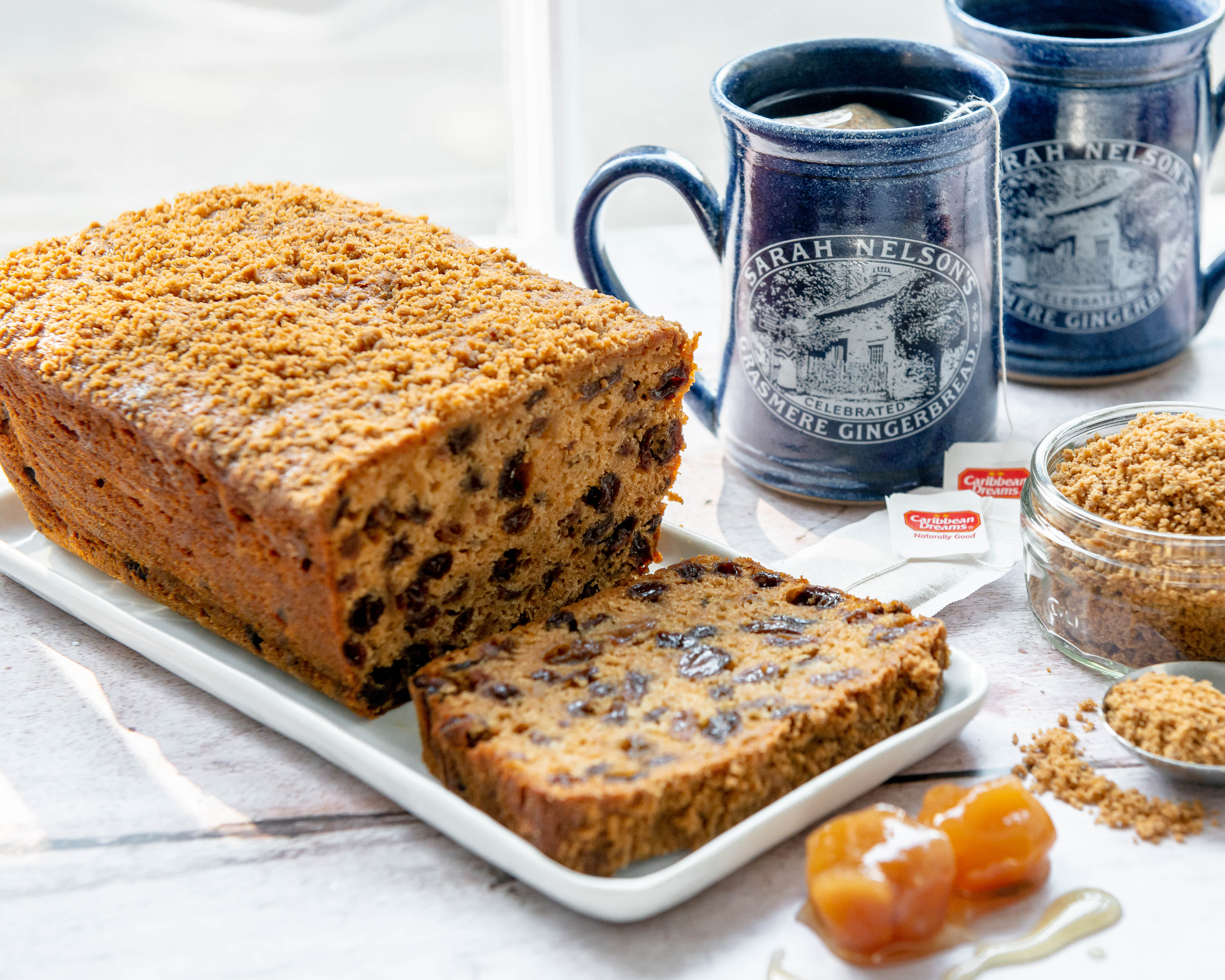 Preparation
Put the dried fruit and stem ginger in a bowl and pour over the hot tea. Cover and leave to soak overnight.
Preheat the oven to 160 °C and line a 2lb loaf tin with parchment paper.
Add the eggs, sugar and lemon zest to the fruit mixture and mix thoroughly.
Stir in the flour until just combined.
Pour into the prepared tin and sprinkle the Grasmere Gingerbread® Crumbs over the top of the batter.
Bake for 90 minutes, or until a skewer comes out of the centre clean.
Leave to cool in the tin then slice and serve with your favourite conserve.