Grasmere Gingerbread® Rocky Road

---

Ingredients

9 pieces of Grasmere Gingerbread®
175g butter
300g dark chocolate
5 tbsp golden syrup
3 balls Stem Ginger, diced
Grasmere Gingerbread® Crumbs, to decorate
White Chocolate, to decorate

---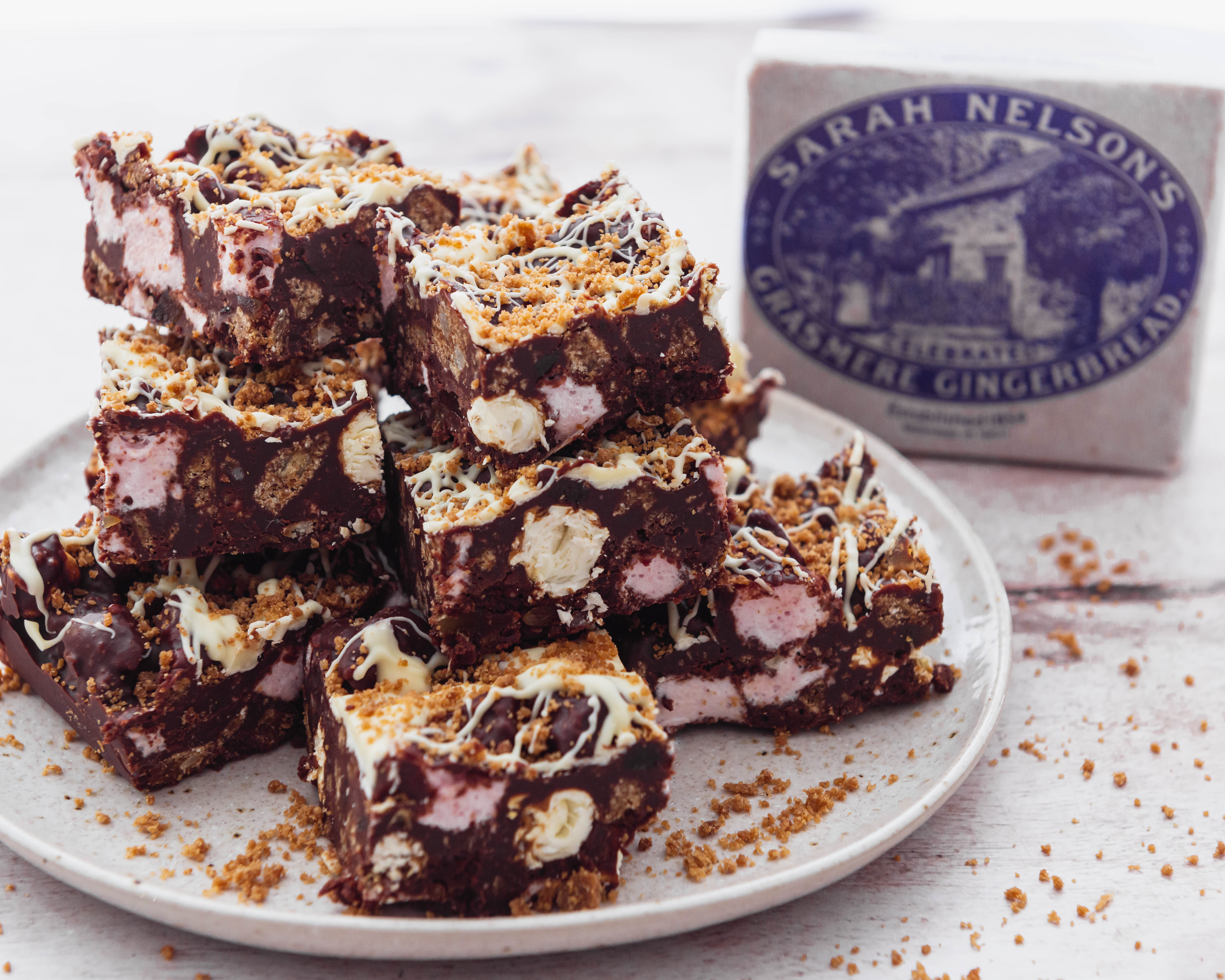 Preparation
Line a 23cm square tin with baking paper.
Chop the Grasmere Gingerbread® into small pieces (note: it can be easier to cut after being warmed in the oven for a couple of minutes).
In a large pan, melt the butter, chocolate and syrup over a low heat until fully melted and combined. Leave to cool slightly.
Cut the marshmallows into smaller pieces and mix with the gingerbread pieces, popcorn and diced stem ginger.
Pour the chocolate mixture over the dry and mix until combined.
Tip into the baking tin and spread.
Sprinkle generously with Grasmere Gingerbread® Crumbs.
Chill for at least 2 hours or until well set then drizzle with melted white chocolate and more Grasmere Gingerbread® Crumbs.
Once the chocolate is set, cut into slices of your desired size.