At the start of the Covid-19 outbreak we appealed to our customers to nominate doctors, nurses, carers and other people working in frontline services who might appreciate a gift of Grasmere Gingerbread®.
It coincided with one engaged couple who donated their Grasmere Gingerbread® wedding favours to their local hospital after Covid-19 forced their wedding to be cancelled. Click here to see their story.
By April 9 we had received more than 150 responses from all parts of the country.
Customers nominated infirmary staff, workers in care homes, 111 call centre handlers, a children's centre and even the 'forgotten' staff working in a mortuary.
The words used to describe people risking their own lives to save us included 'working tirelessly and selflessly', 'an amazing team', 'working so hard', 'battling team spirit', 'kindness and humanity' and even 'sacrificial lambs' in relation to the lack of adequate personal protective equipment. One nominator even composed a spirited poem to commend her hospital colleagues.
We honoured every nomination, however due to the high response of nearly 220 (as of 24th April 2020) we are no longer accepting nominations.
All the nominations are posted here so that people can see just how much their dedication and selfless hard work is appreciated.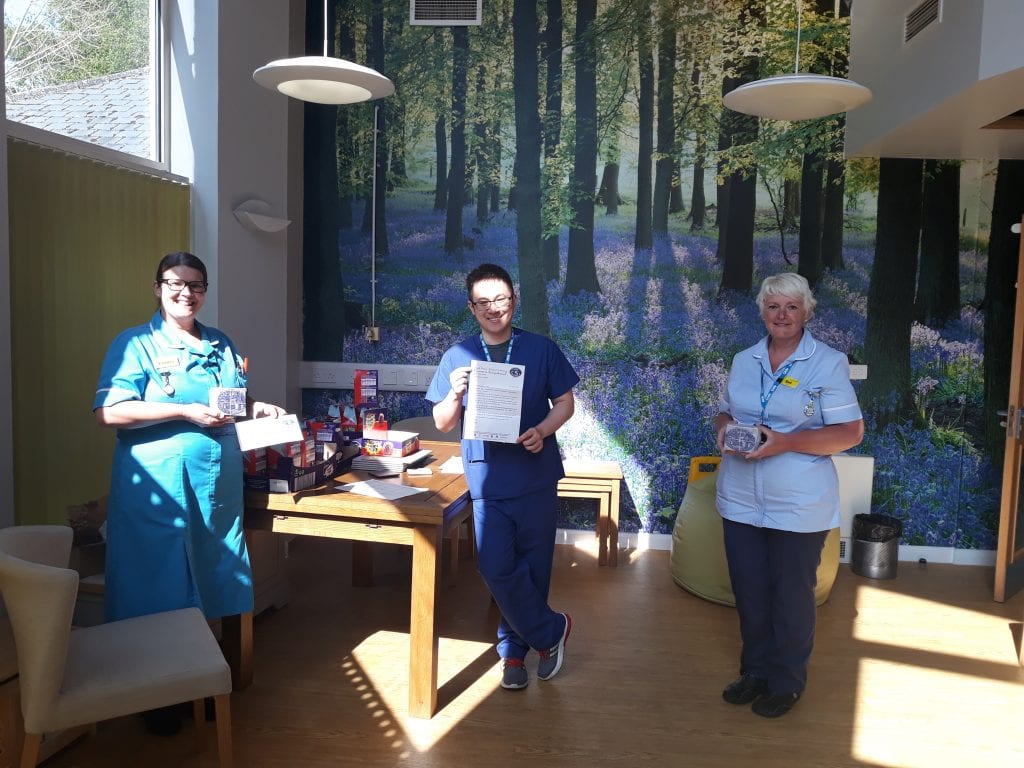 Staff at Cynthia Spencer Hospice receiving their Gingerbread
From everyone at Grasmere Gingerbread®, thank you for being there, for saving lives even as you risk your own and for being the best of humanity.