Gareth Mckeever of Pure Lakes delivers new products to The Grasmere Gingerbread Shop
GRASMERE Gingerbread® is using its online shop to stock many new products by its Cumbrian artisan suppliers with many more coming down the pipeline in the next weeks.
They include an eco-friendly 65% alcohol hand sanitiser by Pure Lakes, homemade fudges by Country Flavour, jewellery by Tilly Mint Silver and even pocket hug cards by Invite you to the do.
"Many of our small supplier businesses have been badly affected by the collapse of tourism in the wake of Covid-19," explained Joanne Hunter, co-director of Grasmere Gingerbread®.
"The closure of local farm shops, delicatessens and other tourism-related outlets – along with the cancellation of country shows and markets – has been devastating as this is where many small suppliers sell most of their fantastic products."
However, in a burst of collaborative creative energy, many businesses have now created new lines to be sold through the Grasmere Gingerbread® online shop.
Stephen Keogh, who runs the Kirkby Stephen-based Country Flavour, is already working on a new range of flavoured fudges.
"We are so grateful to Grasmere Gingerbread® for working so hard to expand the online presence of our products," he said.
Similarly, Gareth McKeever, co-director of Pure Lakes, has developed a new 65% alcohol hand sanitiser for Grasmere Gingerbread® which launched this week.
"We have relished working with Grasmere Gingerbread® to produce a new hand sanitiser that is particularly relevant at this time," he said.
Workington entrepreneur Marie Pearson's stationery business Invite you to the do has been hit by cancelled weddings.
"Yet, she created an inspirational 'gingerbread man pocket hug' card for us which we are selling online and it is proving really popular," said Joanne.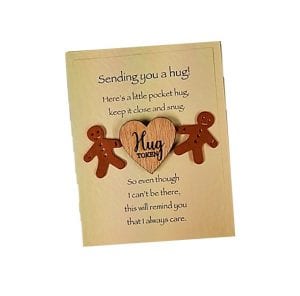 And Julie Brockbank of Tilly Mint Silver has created two new 'Gingerbread Men' themed pieces of jewellery – a pin and a pendant.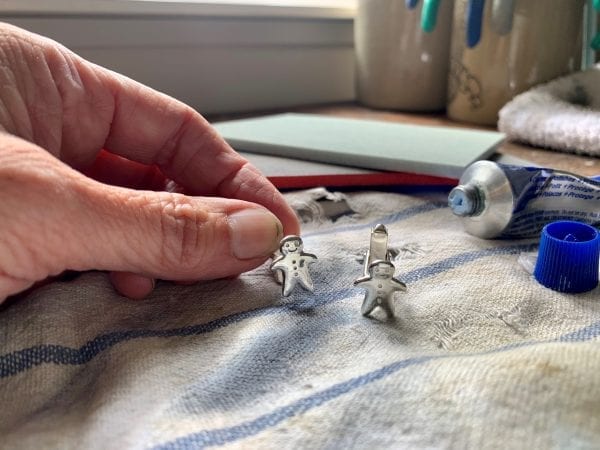 "In times of crisis, such as Foot & Mouth and flooding, Cumbria pulls together and we want to work effectively with others to get through Covid-19," said Joanne.
"It could be years before things get back to anything resembling normality so we have got to be pro-active and explore every commercial avenue to keep other businesses afloat and some employees in work.
"Any other artisan producers not currently working with us should get in in touch as soon as possible."
Local artisan producers should get in touch with Joanne Hunter at sarahnelson@grasmeregingerbread.co.uk