Celebrity Squares
HEADS turned in amazement when Hollywood heartthrob Tom Cruise parked his sports car outside The Grasmere Gingerbread shop and nipped in to buy a few tins of Grasmere Gingerbread.
The Mission Impossible star was absolutely charming, enthused about the ambience of the shop interior and promised to return (which he did a few days later).
"After waving him off and composing ourselves we added Tom to our long and ever-growing list of celebrities to have visited us down the years," said Joanne Hunter, a partner in the business.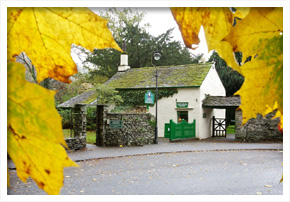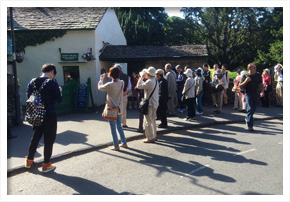 "Rarely a week goes by without someone well-known calling in, even if sometimes we don't always recognise them immediately. Whilst some famous people are actually quite shy and like being incognito, others are really up-front and seem to love chatting and laughing with our staff and customers."
Click on our square tins of Grasmere Gingerbread (below) to see which famous people have paid a visit to The Grasmere Gingerbread Shop.
You can also visit our YouTube Channel to see some clips of Grasmere Gingerbread on TV.